Fun and chill shoot like I love!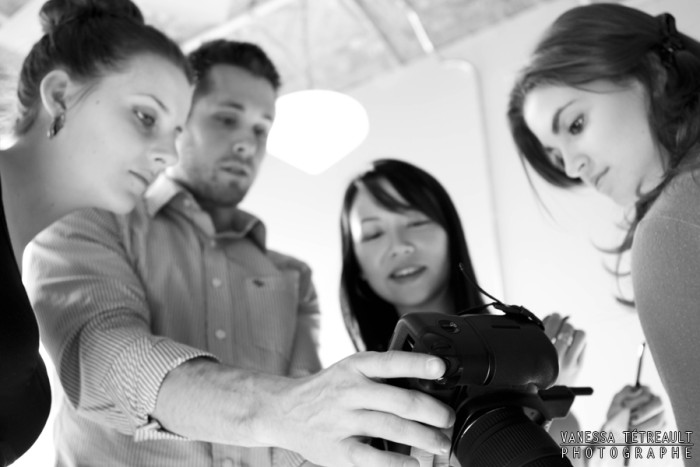 I meant to post about this shoot a while ago, but I wanted to have some pictures to show you first.  The shoot was done on a Sunday morning with 3 models from Next Agency and the photographer was Jeremy Bobrow.  It was my first time working with the crew and that's always exciting, yet tiny bit nerve-wracking!  Although from our phone conversation, I could tell Jeremy was a funny and easy-going guy which in my mind, we were bound to get along!  Once on set, we all brainstorm together and we decided on 3 different looks for each model.
Dimitra: Sophisticated look with a pop of color on the eyes.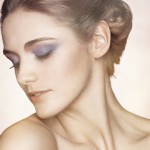 Louka: Light smoky brown eyes to match the loose wavy hairstyle.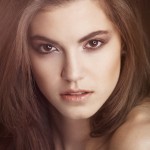 Kasia: Red carpet look with an edgier eye makeup.  (Why? Because when Kasia came in, we all noticed her striking resemblance to Angelina Jolie!!  And it was Oscar night that day so we went along with the idea!)
The models were gorgeous, super friendly and all I remember is, we were cracking up most of the time!  I think the whole crew ended having loads of fun and the pictures speak for themselves.  Vanessa, the assistant of Jeremy took some beautiful black and white backstage pictures. She captured perfectly the atmosphere of the day and her pictures make wonderful souvenirs!
Ever since that shoot, I was lucky enough to work alongside Jeremy on few occasions.  I've seen him working with models, actresses and 'regular' people and I was really impressed by the way he makes everyone feel at ease and he's a master at giving clear directions.  That is when it comes to his field/photography, I'm still in the progress of 'decoding' his makeup visions I have to admit.  It's a challenge!  Regardless he's a very talented photographer who manages to get the best out of you!
Photographer: Jeremy Bobrow
Assistant photograher: Vanessa Tetreault
Models: Dimitra, Louka & Kasia @ Next
Hair: Allison
MUA: Nathy Fong