Free the Children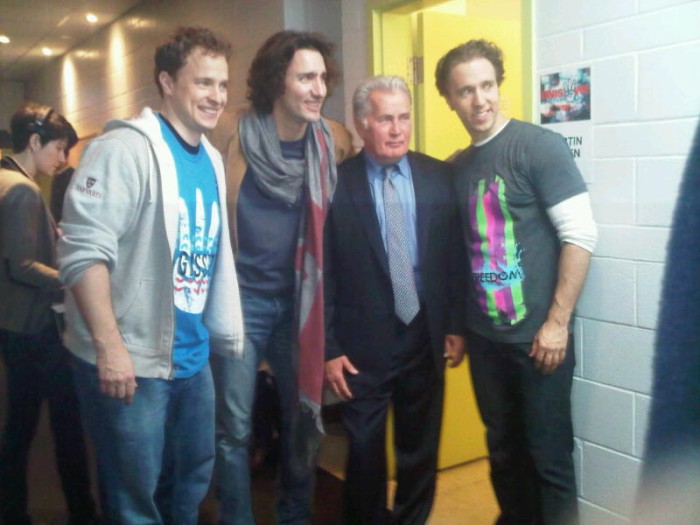 I was lucky enough to be able to assist the celebrity makeup artist Ally Zwonok during the 2 days "We Day" event that was held at Theatre St-Denis.  It was a wonderful experience, meeting inspiring people and some celebrities too!  Amongst them were: Martin Sheen, Jesse Jackson etc…And some cool artists; Nikki Yanofsky, Midway State, Radio radio, Shawn Desman and more.
As often in these events, you meet so many interesting people and I wish I had the chance to get to know them a bit more but usually we have about 10mins for each makeup.  I do make the most of each opportunity, a quick chit chat while doing their makeup.  Some of the speakers and performers I did on that day were; Miss teen Canada, Nathalie Lambert, Sylvie Frechette, Robin Wiszowaty, Michael from Midway State, Jacques from Radio Radio etc..
The loges for Nikki Yanofsky and Radio radio were just besides the makeup room and we got the chance to hear them practise before their performance.  We got our own private show, pretty neat!:)
Jesse Jackson was such a humble man and he shook our hands before leaving… that was quite a moment!
A big thank you to Ally, who's been very friendly and a real pleasure to work with:)